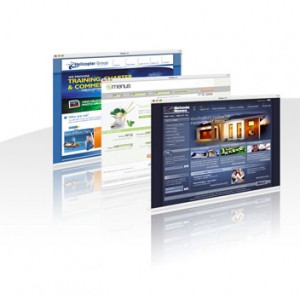 Remember Sam Goody? No, not the fourth grader who made funny sounds. I'm talking the former record retailer, aka Musicland in some parts of the United States.   Music industry changes lead to the demise of Sam Goody – who would've thought that Apple and Amazon would become the largest music retailers?
A similar effect can happen to your website.  Changes in industry preferences, customer tastes, and new advances in online media can affect how your site is discovered. Scripting language has lead to new ways that webpages can function and interact, which gets translated into new ways a visitor experiences a website.  Moreover, online experiences are become more closely aligned with offline sales.  According to Experian in the 2011 Digital Marketer benchmark study, 73% of surveyed digital users review prices online before making a purchase, while 69% research products. 17% search social networks sites for information before a purchase. So the importance of online vitality has become essential to sales and business growth.
Updates also yield a positive effect on search engines rank. Search engines like updated sites, with more placing emphasis on visitor actions.  Google's Panda introduction, for  example, reportedly downplaying links since so many black-hat SEO activities occurred with buying useless links attempting to gain more website authority.
Yet many businesses treat their website as a static property, because website maintenance seems to take both time and patience if there is a coding problem. But a balance of evolutionary changes, and a monitoring schedule with a web analytics solution, can convey business vitality that can lead to sales.  Here's some starting points to consider and what can be done.
Inspect site function Google has a HTML checker that gives feedback on which changes are needed – it is located in Webmaster Tools, so you would need a Google account and include your site. You can check how your website appears in a browser, the speed in which pages are loaded, and verify the function of an analytics code.  To check the appearance of a website in a browser, use  Adobe's BrowserLab or Browsershots. For page speed, use Yottaa, a free MongoDB-based solution in which you upload your URL for a page load test. Another similar tool is Pingdom, which combines Yottaa's features into s neat waterfall results graph similar to Browershots.   In addition, Google offers a page speed testing service to support its search engine's emphasis on page loading (see here). The service increase page speed performance for website.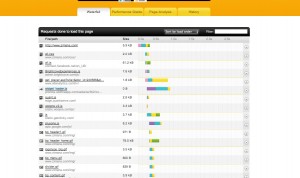 Is the traffic navigating in the manner in which you planned? Examine the goal and funnel reports to determine where along the traffic is dropping out of your site. Consider a heatmap at the point of visitor drop-off, and also consider a A/B test.  These tests can indicate if minor changes would be effective to increase goal conversions – the number of intended actions a goal page visitor undertakes.
Is the exit rate high on a page with a number of links to additional material – One way to minimize exits on a page with a number of outbpound links is to add a "_target=blank" to those links; The link will appear as <a href = "http://www.yoursite.com _target=blank"> in the HTML code.  Doing so will permit the new page to open in a new tab (This works for laptop/desktop browsers, and will not work in a mobile site, however).  If the exit continues to be high, consider revising the content – use an A/B test for comparison.
Is the trend of returning visitors increasing? A new site may have a high number of new visits at the start, but returning visitors are key for long term success – Their presence shortens the number of times to complete a sale if they are researching your business.  To further engage them, consider social media widgets that display your activity and where visitors can reach you regularly. Twitter and Facebook both offer free widgets which can be embedded into a website. There are plugins for blogs as well.  Yoast offers a Slideshare plugin for WordPress.
Can unique content be offered as mobile site? You may have mobile traffic according your analytics, but the data may also be self-referential — visitors may be coming to your site through a mobile device but low conversion can occur if the site is too difficult to navigate.  Try creating a mobile css that arranges for one particular offering or transaction and a mobile link that automatically dials your business. Creating a mobile site may allow for better access for potential customers who have a cellphone but may not have, say, Javascript capability to view a standard website feature or a way to view a large amount of text.
Can you participate on sharing sites that can refer traffic sources? Though still useful, gaining quality sites to link to yours can be a time consuming task. Finding communities to augment a linking strategy may provide a consistent source of traffic.  Images posted in Pinterest can be linked to blogs, creating another source for visitors to discover your site. BizSugar, Digg, and StumbleUpon can be combined with Facebook and Twitter for sharing your generated content.
As your business grows and changes, your site should also grow and change as well, reflecting your new products, services, locations, testimonials, articles, listings and anything else you would like to share with your current and potential customers. When you do not create a regular plan for updating your website, you are giving the advantage to your competitors.  Regardless if you created your site or paid for your website, you have wasted time and money if no reinvestment occurs.
By keeping your site up to date, you have contributed to the vitality of your business. Yottaa notes that a 1% increase in load speed leads to a 7% decrease in conversions.