Tag Archives:
entrepreneurship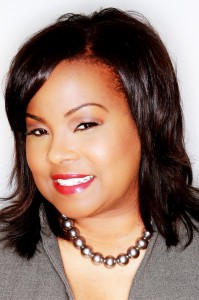 You have to admire Melinda Emerson.  Her motto is to eliminate small business failure, and 2012 is shaping to be a great year for her to do so.  With her media site Succeed As Your Own Boss being seen by a quarter of a million unique visitors (and rising) annually, Melinda has been steadily attracting new  entrepreneurs seeking  ideas to operate a successful business and manage growth.   Melinda has seen growth in her own business, thanks to steadily increasing participation of  #SmallBizChat. SmallBizChat is a weekly Twitter town hall for small business owners.  Every Wednesday at 8pm Eastern, tweeting entrepreneurs gather to tweet questions and view answers from guest experts in finance, marketing, operations, social media, employee concerns, and more.   SmallBizChat followers also have the opportunity to give a shout out of their business at the end of the chat.  The mini-promotion is worth it – Melinda currently has over 160,000 followers on Twitter, and has seen increasing numbers of returning followers to SmallBizChat week  after week.
Melinda authored a book, Become Your Own Boss in 12 Months (read a review from Zimana client Small Business Trends).  The book's success encouraged Melinda to launch Succeed As Your Own Boss , which features business tips and summaries of the weekly SmallBizChats.  The site continues to attract other contributors such as Tai Goodwin of Launch While Working and a plethora of guests well known in small business circles, such as Deborah Shane, Michael Hyatt, Anita Campbell, Allan Weiss, and Barry Moltz.
Melinda has also branched out to commentary for several major media outlets and corporate online community sites, such as MSNBC, FedEx, American Express OPEN, and Pitney Bowes Smart Essentials.  In addition, she has been a guest speaker at numerous business trade shows such as the New York Expo and Black Enterprise Entrepreneurs Conference.    The New York Times has added Melinda as a regular contributor to their small business online segment.
Zimana has provided analytic support to Melinda for the past year, and continues to salute Melinda in her quest to protect small businesses from failure. Join her by following the hashtag #SmallBizChat every Wednesday at 8 PM EST - learn more about SmallBizChat at Succeed As Your Own Boss.   While on the Succeed As Your Own Boss site, check out the Zimana twitterchat on analytics here.  And if you would like to see Melinda in action, check out her appearance on NBC Philadelphia.

USA Today posted an article on the movie box office. Not unusual. In it, the article mentions the anticipation built for the movie Kick-Ass, even with comparison to another comic book turned movie 300. Not usual either. What was unusual was the relatively low box office. Yes there was online buzz. What's not kicking ass here?
Well, the common belief is that buzz does help for exposure.  But the movie had a risk — The main characters were kids, yet the movie had an R rating.  That meant kids that would have been interested in the movie would be prohibited by the rating.
Takeaway for small businesses:
Any ol' buzz is not equivalent to sales — if the audience talking about the product the most can not use/see/purchase it, then the buzz is worthless. Which means….
The target consumers really need to be the ones doing the buzzing to make an event/product launch a success. Otherwise…
The benefit of what is being offered is not of value to the intended consumer. In this case, the tough sell was getting adults who could see an R-rated movie interested in seeing an action movie with children as main characters.
The last point is not a light subject in movie making. Even Star Wars creator George Lucas, who admits he likes the R2-D2 character the most, was concerned that the first Star Wars movie (Episode I: A New Hope) may not appeal to moviegoers because the earliest scenes  – between the attack on Princess Leia's ship and when audience first meet Luke Skywalker – contained no human faces onscreen for the audience to relate to.
In short terms, the benefit of a product may not be of value to a consumer.  In the case of Kick-Ass, the buzz may have been a distortion to whether the movie was marketed to the right audience. But there is some financial hope for Lionsgate (see this article on the box office for Kick-Ass in the LA Times).
What do you think? Offer your thoughts…