Client Spotlight: Smith and Donovan
Smith and Donovan have been providing photography and video services for a wide variety of businesses and non profit organizations in northwest Indiana and the Chicago area.  Carly Smith and Thad Donovan has created a number of corporate videos, including a video supporting the Northwest Indiana Regional Planning Commission's Comprehensive 2040 plan for Gary, Hammond, and the communities of northwest Indiana.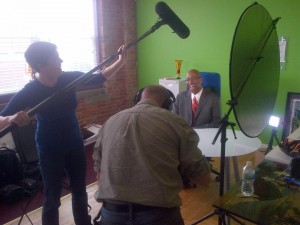 Their latest project is an original TV program called Alexis Ronan, a mystery which follows the journey of a mother finding her lost son Elijah. Produced by Thad and conceived by Carly, the program features South Bend native Lisa Varga in the title role, Tony Casale, Jeff Puckett, Kim DeJesus, and Joyce Porter.
The team recently ran an Indiegogo project. The campaign has exceeded its crowdfunding goal, so the program seems set to have a promising launch and an exciting future. You can learn about the program at alexisronan.com.
Zimana has had the distinct pleasure of offering SEO services for two Smith and Donovan clients, and looks forward to providing more analytics services in the future. "I loved that I had an opportunity to help improve website optimization," says Zimana founder Pierre DeBois. "Carly and Thad are great professionals, and even moreso, great people."