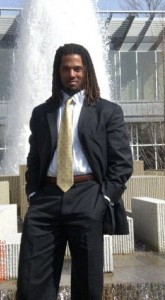 Eric Anderson has been a driving force with his company Scientifically Speaking (nicknamed SciSpeak).  Based in Indianapolis, Scientifically Speaking provides social media and presentations coaching to technology professionals and small businesses.  The end result for the client is an improved communication skill set to "tell their story."
Zimana spotlights Scientifically Speaking as it expands its presentation training services with a special emphasis on social media usage among technical professionals. Scispeak is also presenting at several professional seminars throughout across the country, including: the National Organization for the Professional Advancement of Black Chemist and Chemical Engineer, Indiana Black Expo and the National Society of Black Engineers. Scispeak has also facilitated iPad education training seminars in the Washington Township and Carmel School Districts.
Eric believes Scientifically Speaking stands out to entrepreneurs and technical professionals through two aspects:
Capability to explain ideas – "The biggest benefit to start ups and entrepreneurs is experience and knowledge in communicating technical information to non-technical audiences."
Charisma – "The passion that I bring to my training sessions and presentations sets the experience apart from any other. You can't teach passion. This will make workshops and consultations memorable and enjoyable.
I have had the pleasure of working alongside Eric Anderson for one of his training courses at the Indiana University-Purdue University campus in Indianapolis. I am sure that many professions can rest easy with Eric on the job. To learn more on how Eric can build a presentation tailored to your organization, visit the Scientifically Speaking site (www.scispeak.com) or reach out at @business317.