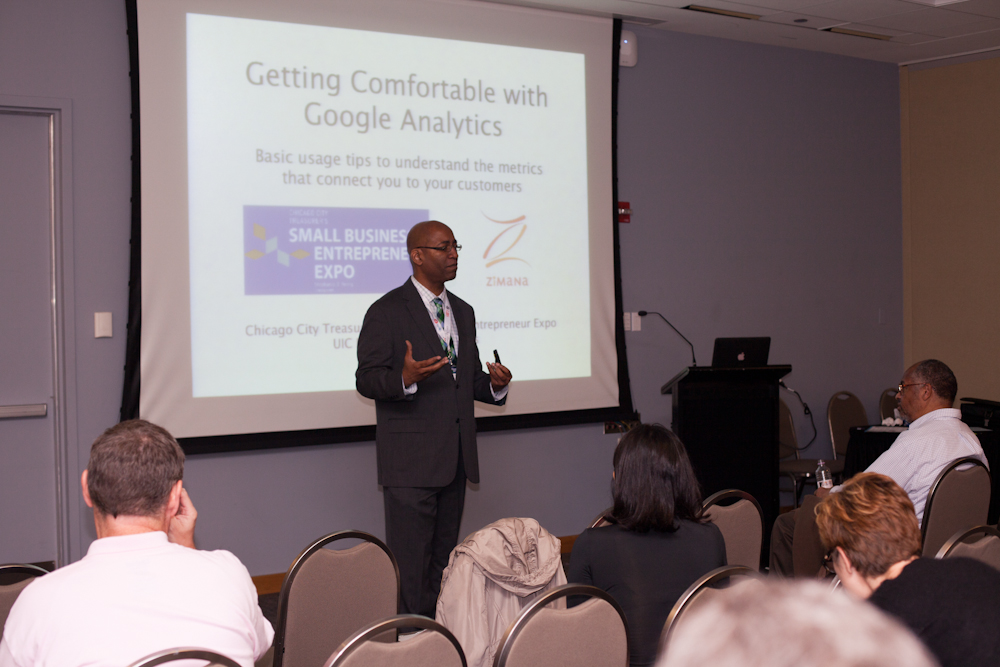 Pierre DeBois is the founder of Zimana, a small business analytics consultancy that reviews dashboard data from Web analytics and social media platforms.  The analysis help organizations achieve profitability improvements in marketing, Web development, and within their business operations. Zimana has provided services for small and medium businesses from many industries.
Pierre has provided digital marketing and analytic workshops. He has conducted workshops such as the City of Chicago Treasurer's Office for the 2014 Small Business Expo, General Assembly in Chicago, and the Yceeya Network in New York City. He has also conducted several workshops for Blue1647, a business incubator in the Pilsen neighborhood of Chicago.
Pierre has also established himself as an analytics and business intelligence writer. He has contributed web analytics articles for AllBusiness.com, CMS Wire, All Analytics, Solution Providers For Retail, Social Media Week.org, and Pitney Bowes Smart Essentials. He has as well as several guest posts for Succeed As Your Own Boss. He is also an associate editor of business book reviews for Small Business Trends since 2010.
In addition, Pierre has lead specialty projects such as being a technical editor for Pearson/Que Publications and developing an analytic metrics white paper for Pitney Bowes.
Pierre holds a mechanical engineering degree from Prairie View A&M and an MBA from Georgia Tech. His background in business and engineering experience include Ford Motor Co. and Lesco, a minority-owed government logistics contractor.
He is a native of Gary, Indiana, serving the Chicago area and beyond.