Right Time: How Dayparting in paid search puts your business closer to customers
Dayparting is not a new concept to many marketers familiar with advertising, but it is being introduced to a new generation of small business owners and customers alike.  Why is it becoming a new interest for small businesses?
In a word, mobile.
The increasing consumer usage of smartphones and mobile devices has shifted how and when people discover a site, and thus shifted how and when people discover a business.  That shift means marketing efforts need to match more to the probably time a customer views an ad or searches for information.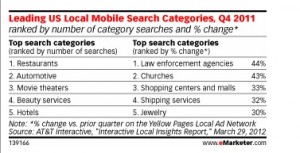 Dayparting is a legacy of the radio and television industry, where programs were shown at timeslots matched to people's general lifestyles.  This lead to tailoring advertising to particular audience, and in many ways, contextual and behavior targeting, since now you had to tailor a Hot Wheels ad for Saturday morning cartoons or financial management during the evening news.
Dayparting means tailoring paid search campaigns to display at key times for visibility.  The current kings of paid search, Google and Microsoft, have added dayparting features, so all paid search users can use the feature.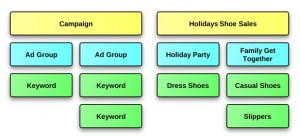 Back in September 2011, Google introduced a real-time function in Google Analytics. The real time report displays content, visitor, referral source, and location with up to the minute or second data.  An infograph shows the pageviews per minute up to the past 30 minutes or per second.
The reports, combined with a dayparting features in Google Adwords, can become super useful for tagged campaigns. You will have an improved identification of when ad groups should be run.
Examine your analytics data regarding time of day that visitors arrive to a site.  You can use the information to run ads at times when a query is more likely to be run.  The result is rejuvenated paid search campaigns that can augment exposure.