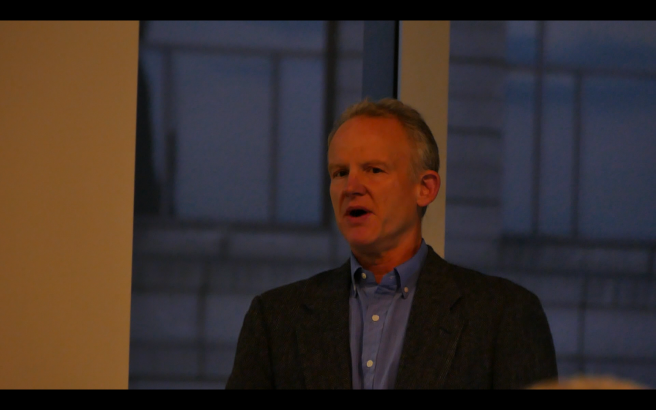 Chicago City Data Users hosted its usual meet-up with an unusual topic; Water. The October gathering  examined  how data can be used to improve quality of life as it relates to water.
Barrett Murphy explained the crux behind water management within an infrastructure.  He noted that "Water finds its level", meaning that it gathers at the lowest point of terrain. In an urban area that tends towards filling basements. Therefore much of the rainwater planning is meant to guide water along the streets to drainage as much as possible.
Murphy walked the audience through many of the obstacles currently facing Chicago's design. One plan that was discussed was directing emergency water onto the Dan Ryan, which raised laughter in the room as much as it did debate.
Other talks included a GitHub project that monitors beach quality.  Scott Beslow, a Chicago beach enthusiast, founded Drek Beach .  He developed the scoring model on E Coli and included public data from the Chicago Park District .  He has opened the project to volunteers to help refine the model further.
On the site Beslow says "As a civic hacker, open government advocate, and beach lover, I wanted to create a website dedicated to exploring the resulting data."