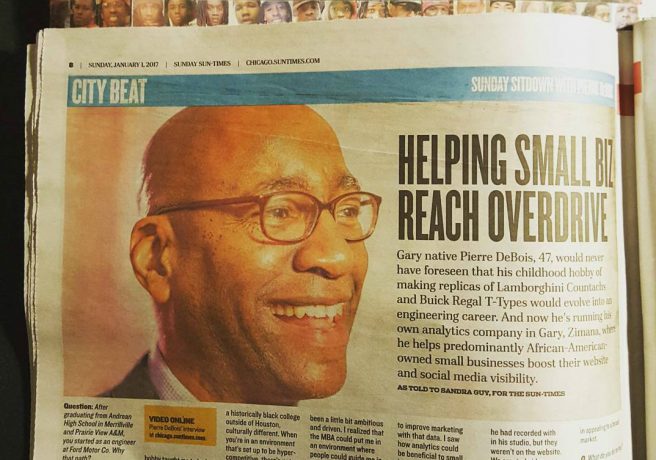 On January 1st, the Chicago Sun Times published an interview with Zimana founder Pierre DeBois.  The interview covers how Pierre made a transition from his early automotive career to a leader in the analytics field.
You can read the interview at this
link
, and can check out the accompanying video below.